Ivan Danyliuk
Founder of Skate Ukraine. Figure Skating data nerd.
Ivan started skating himself at the age of 22 (around 2006) in Kyiv, at the only available skating school for adults. Figure skating has quickly became his no.1 hobby and passion, devouring all his spare time and laying ground to the deep interest in the Ukrainian figure skating scene.
Surprisingly very little information has been available about Ukrainian figure skating by that time, so Ivan has started collecting information himself and registered the website skating.com.ua to share it with other figure skating fans.
These activities naturally evolved into doing professional photography of figure skating events, organizing live video streams of Ukrainian competitions, providing information and online results for all Ukrainian figure skating events and creating a reliable source of information about Ukrainian figure skating accessible to anyone.
Ivan is also a long time member of Ukrainian Sports Press Association (USPA) and International Sports Press Association (AIPS), and attended numerous Ukrainian and International figure skating events throughout a world as a journalist, photographer and, more recently, as an organizer.
Currently Ivan continues combining his passion to figure skating with talent of developing high-quality software and hardware solutions. He is a founder and CTO of the tech company, whose products are used on all ISU events, including Worlds Championships, European Championships and Grand-Prix events.
In the past 10 years Ivan has been living in many cities and countries, most notably Kyiv, Lviv, Odessa, Dnipro, Tallinn, Granada, New-York and Barcelona. He's a frequent public speaker at international tech conferences and is organizer of few communities in Ukraine and Spain, including Argentino Tango Kyiv community and Go programming language community.
His other life-long hobbies include:
software engineering – Ivan wrote his first program at age of 6, and is passionate about programming since then
reading books – Ivan learned to read at age of 3 and still ardently loves reading
economics and cognitive sciences – natural passion for anyone who wants to understand the world
neuroscience and artificial intelligence – good intersection of both of above
data science and statistics – data is a gold of XXI century
astronomy and rocket design – spent childhood with 133x Newtonian telescope and learning in astronomy school
math and physics – was a winner at Ukrainian olympiads and school science competitions since 7th grade
tango argentino – was one of the first people in Ukraine who started to learn tango and was an organizer of milongas and annual Tango Festival in Crimea
yachting – no license (yet), but participated in couple local Ukrainian regattas
Ivan has near native level of both English and Spanish, native Ukrainian and Russian, and learning Estonian language.
Photos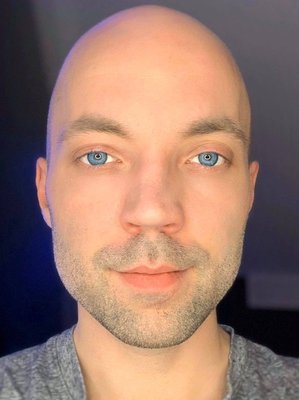 Posts: 93
Photos: 214
Forum: 5463+