Kateryna Makarevska
Main Ukrainian figure skating archaeologist.
Kateryna was captivated by the world of figure skating in 2010. The first experience of voluntary watching the European Championships, the first skaters to cheer for, the first favourite elements to be fascinated by (spirals and throws, and that hasn't changed). And, of course, the first Olympics and the sleepless nights in the midst of the final year of school, which has only strengthened the devotion to this sport.
After getting a bachelor's degree in philology at the Kyiv-Mohyla Academy, Kateryna started exploring the media field. At first she wrote about culture, but in 2016 she did a "hobby upgrade" and became a sports journalist. For three years, she worked at Segodnya (Today) newspaper gaining key experience both in the field and in the chaos of the newsroom.
Received the Debut in Sports Journalism award (1st place) from the National Olympic Committee of Ukraine. But most importantly, won some spots for figure skating stories on the newspaper's pages at a time when Ukrainian media didn't (and still doesn't) consider this sport a priority. Since 2020, has been working as a freelancer. Wrote for Glavkom, sport.ua, Gender in Detail (Гендер в деталях), 50vidsotkiv.
Apart from figure skating, Kateryna writes about rhythmic gymnastics and other, mostly Olympic, sports. She's also interested in human rights issues and social aspects of sports. Loves digging up and systematizing information. And is passionate about promoting Ukrainian-language content about figure skating and sports in general, as well as expanding the figure skating community bubble and, at the same time, encouraging to explore the realities in Ukraine and around the world outside of it.
Profile photo: Julia Kochetova-Nabozhniak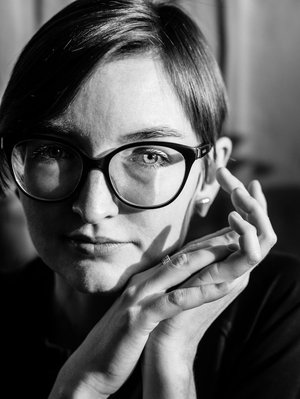 Posts: 6
Photos: 246