In the nearly six months into the full-scale invasion of Ukraine by russia, Viktor Petrenko, 53, Olympic champion (1992) and vice-president of UFSF, participates in ice show in Sochi.
With russian skates Viktor entertains russians, in a Tatyana Navka's ice show "The Scarlet Flower". Tatyana is a wife of Dmitriy Peskov, putin's spokesperson.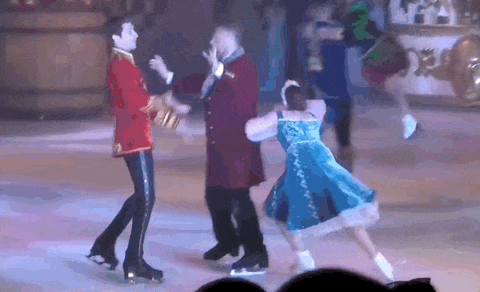 What do we know
Viktor Petrenko
Viktor is a vice-president of UFSF since at least 2004. His duties officially stated as "building international relationships with other organizations, including charity organizations".
In the New York Times interview from March 2022, Viktor's daughter stated that Viktor was in Kyiv at the start of the invasion.
In US, Viktor was coaching Natalia Popova, Canadian with Ukrainian roots, who became five-time Ukrainian national champion (from 2009 to 2014).
Viktor was participating in Navka's show for a few years now.
In 2021 UFSF created a new competition named after Viktor – "Viktor Petrenko Cup". It took place in Palace of Sports in Odessa (photo of the palace).
On June 28th, 2022, Ukrainian government awarded Viktor with "presidential scholarship" – a remnant of the soviet sport governance and incentive system. The "scholarship" amounts to 400 USD per month.
UFSF
Viktor lives in USA since at least 1990s and has little or no exposure to UFSF operations. UFSF benefits from having Olympic Champion on the board.
UFSF reacted to the news about his participation by a) removing his picture from the site, b) excluding him from the board. Exlusion was made in a typical soviet manner – by faking documents to avoid punishment from the state authorities.
UFSF claimed that Viktor himself asked to leave UFSF and cancel his membership on June 21st. UFSF then, supposedly, approved his request on July 9th.
To understand the context of these absurd manipulations and lies, it's important to understand that UFSF is a soviet organization that was part of the Soviet sport state machine. It still behaves and operates by the same principles. Along with Ministry of Sport that stuck in soviet sport governance principles, that led to the dramatic decline of Ukrainian figure skating.
Heads of UFSF sit on their positions for decades (some people stay at power even for 40 years). We covered UFSF dysfunctional state in many articles (some of them in English):
Many UFSF officials are well known for their ties with russia and ex-Soviet countries. Most of them are part of "eastern judging bloc". Some officials were or still is represent other countries (like Azerbaijan). In December 2021, Serhii Baranov was invited as a technical controller on russian nationals and gladly accepted invitation (amid the war started in 2014). UFSF's head coach and her husband, Marina and Daniil Amirkhanov - both are heads of UFSF have built a small fortune in Ukraine sitting on a board of "non-profit" organization who get all the funding from the state.
Actual involvement of Viktor Petrenko into UFSF (in)activities is unknown, as UFSF never reports on their decision making process and never publishes minutes or other documents.
Navka's show
Tatiana Navka is a Ukrainian/Soviet figure skater and was born in the city of Dnipro (formerly Dniepropetrovsk). She started skating at "Meteor" ice rink and moved to russia in 1988. She's married to Dmitriy Peskov, putin's spokesperson, since 2015.
There is no official mentioning of Viktor Petrenko's name on the show's website or social networks. But his participation in Sochi was spotted on the camera from the audience.